Details

Category: Results / Events 2014
Hits: 2198
2015 Australian Junior Championships
Click on the Age Group Link to see all the results
Live Stream Available Soon

Details

Category: Results / Events 2014
Hits: 2163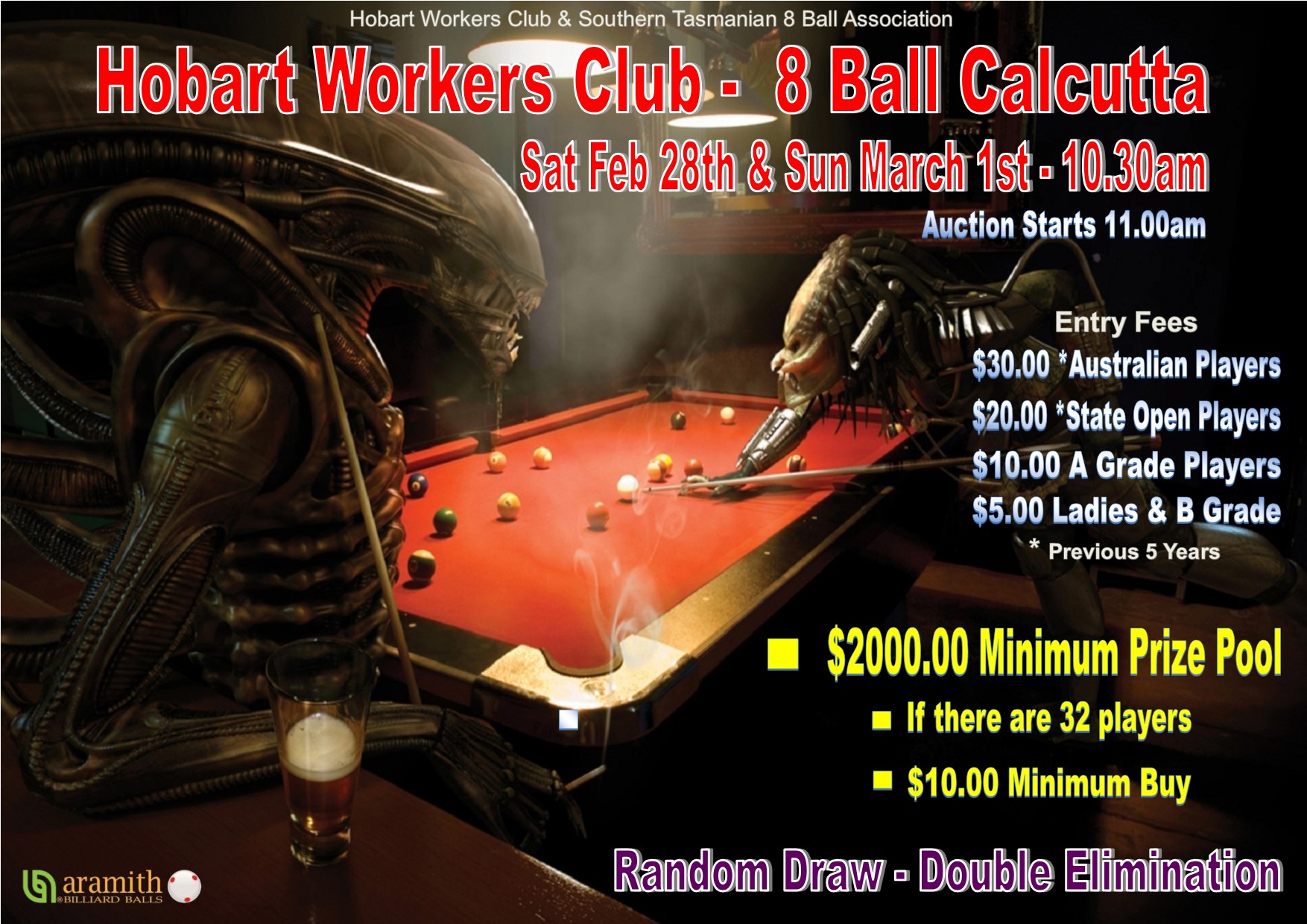 Entries Close - 21st February
Details

Written by

Andrew S

Category: Results / Events 2014
Hits: 3642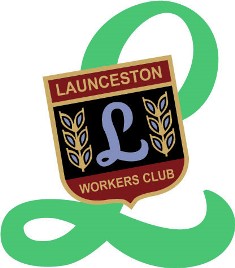 State Open Doubles 2014 - Saturday 30th August - LWC
Cale Barrett and Tim Wright have successfully defended their State title winning the 2014 State Open Doubles Championship, played at the LWC on Saturday 20th August
Cale & Tim defeated fellow North-West players in Stephen Kaine and Gerrard Wicks 4 - 0 in the final
Click the video to view the final and you can also view the attachment of the Final 8 Players resuts attached
Original Event Info
Details

Written by

Andrew S

Category: Results / Events 2014
Hits: 2066
This event is not proceeding as an Eightball Tasmania Calcuatta, but there will be an event at the LWC on Saturday July 12th as a fund raising calcutta for Rodney Martin and Geoff Stonehouse as Masters representatives for the 2014 Australian 8Ball Championships to be held in Darwin in October
All players are welcome to attend, you just need to be at the LWC by 6.30pm on Saturday July 12th
Further information will appear on the NTEBA web site in the coming days - www.nteba.com.au
Details

Written by

Andrew S

Category: Results / Events 2014
Hits: 2050
B Grade Teams Event 014
EVENT CANCELED - DUE TO LACK OF ASSOCIATIONS ENTERED
We may look at running later in the year or early nex year depending on fedback
Eightball Tasmania are holding the Annual B Grade Teams Event which is aimed at associations entering B Grade Teams to play against each other in a round robin format at the Launceston Workers Club on July 5th & 6th
The event is open to all member associations of Eightball Tasmania and only 5 players are required per team, with no limit on the amount of players in a team (No A Grade Players Please)
Associations can enter their team online by clicking this link -- B Grade Teams Event Entry
Details

Category: Results / Events 2014
Hits: 3060
2014 State Mens Team Qualifiers - Round 2
Just a reminder that the 2nd round of the State Qualifiers are on this weekend at the Hobart Workers Club starting at 9.45am, all players should be in attendance no later than 9.30am.

Please be aware that players who
DO NOT
attend will be liable for a ban from all Eightball Tasmania events for a period of two (2) years, which would make players ineligible for next year's National Championships in Victoria & in Tasmania the following year, State Teams Events, State Singles & Doubles Championships until 2017.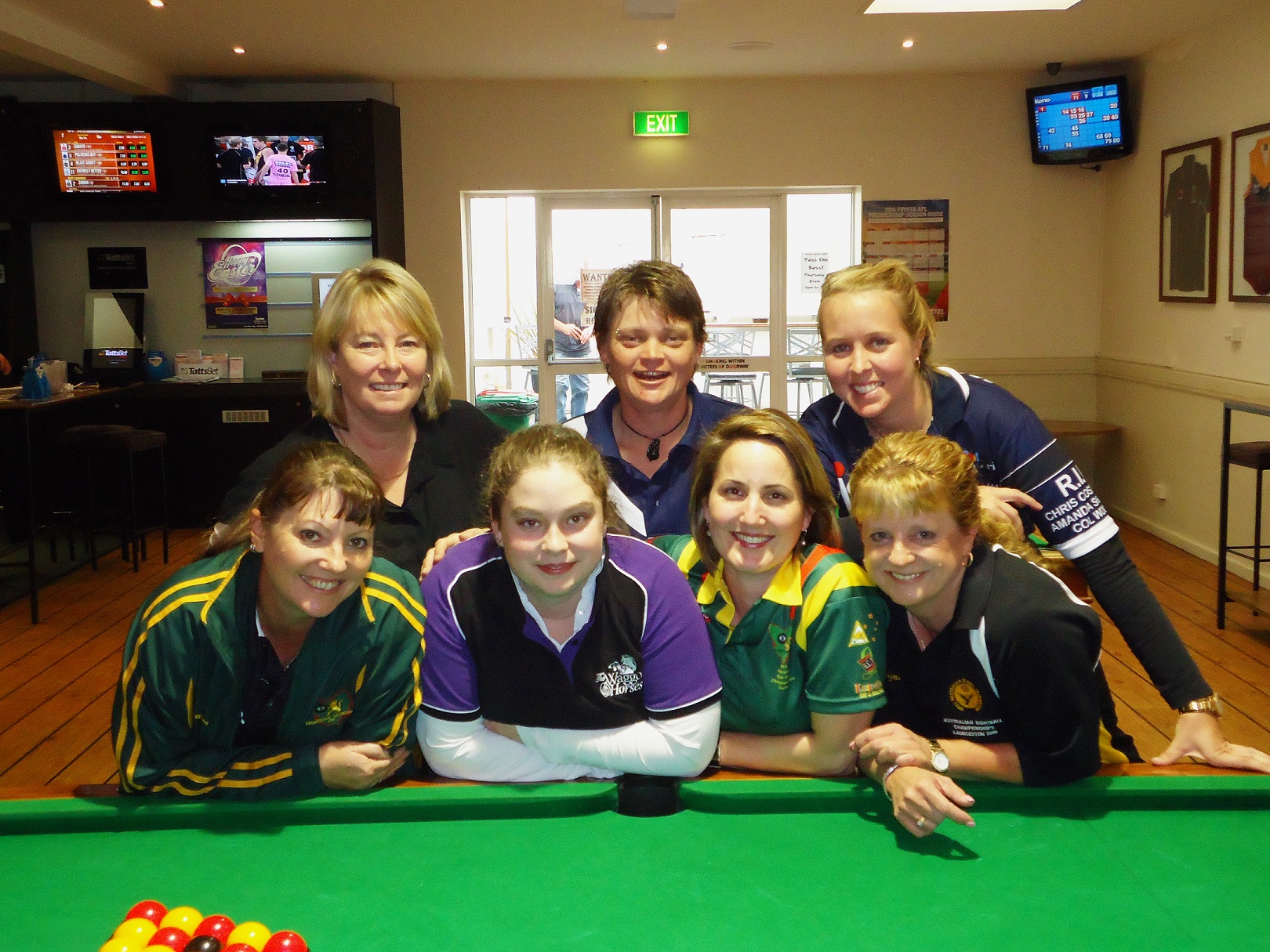 Back - Jo Hunt, Renae Duncombe, Jenna Sampson (2014 State Ladies Champion)
Front - Chelle Grundy, Jasmine Hadjuk, Nel Nichols, Fiona Plummer
2014 State Mens Team Qualifiers
Men's Team - (Week 1) April 12th & 13th
Entries to all our qualifiers are only accepted via the website
Details

Written by

Andrew S

Category: Results / Events 2014
Hits: 2529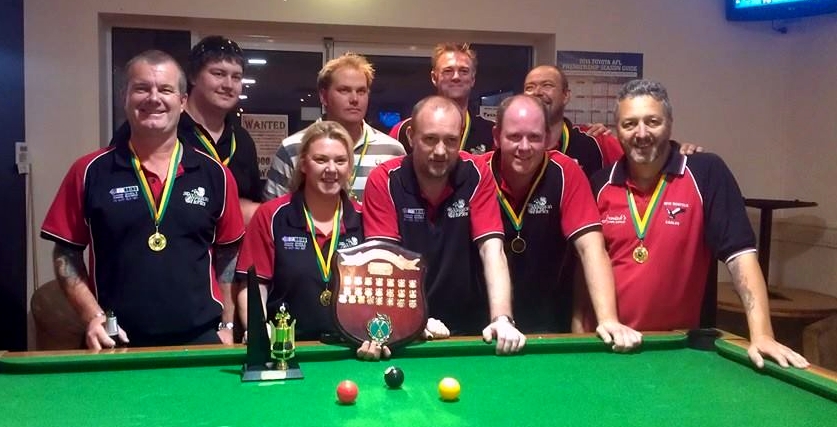 Back - Jackson Horne, Andrew Boucher, Nick Verschuur, Andrew Grundy
Front - Andrew Triffitt, Mel Appleby, Andrew Holloway (Capt), Dallas Nichols, Chris Snare
The Waggon - 2014 State Teams Champions
The State Teams Event for 2014 was held at the HWC on Saturday March 15th & Sunday March 16th with six teams from around the state taking part. The closeness of the competition was shown by the fact that both finals required playoff's to decide the winners.
At the conclusion of the round robin one of the teams from the STEBA "The Waggon" finished on top of the ladder and progressed directly into the final, with the South East's "Rugby Club Breakers" playing the team from the North West Coast "The Coombers" in the preliminary final. Over the past few years these two teams have had some great tussles and this match was no different, with the result decided in a playoff after scores were tied at 15-15. The resultant playoff was won by the Breakers 3-2 who advanced to the final against The Waggon.
In an enthralling final "The Waggon jumped out of the gates to take a commanding 8-1 lead, but slowly "The Breakers" dragged themselves back into the match to eventually have a chance to take the final but it was not to be and the Waggon's Chris Snare ensured the final would also go to a playoff. In the playoff the Waggon were to strong and won this 3-0 and in doing so won this years state teams event.
Eightball Tasmania would like to thank the staff & members of the Hobart Workers Club for the use of there venue and to Darren Jackson for giving up his time to run the event.
Details

Category: Results / Events 2014
Hits: 2814
Tassie Quinella Junior 8 Ball National Titles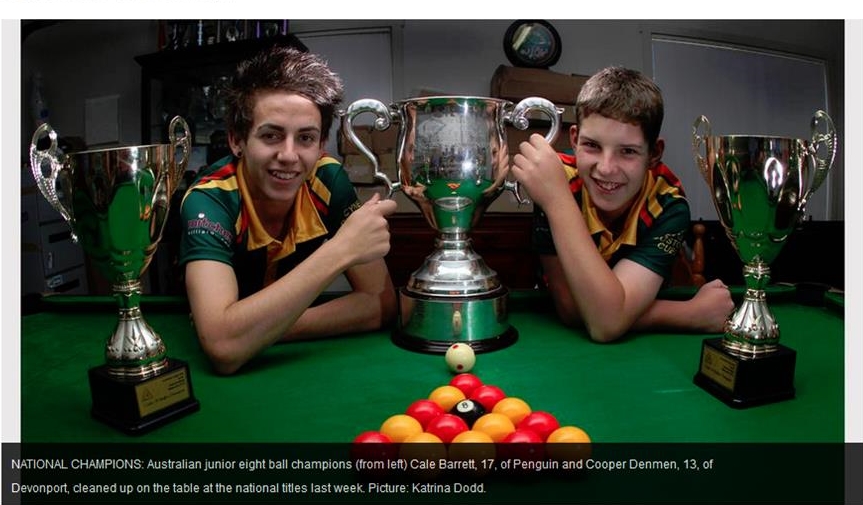 Australian Under 18 Singles Championship
Cale Barrett (6)
def Jayme White (1)
Australian Under 15 Singles Championship
Cooper Denmen (6) vs Jayden Domeika (4)
Australian Junior 8 Ball Team Results
Tasmania lost its last game against Queensland to just miss out on a spot in the teams final, finishing =2nd and loosing out on percentage, great effort by the boys under extreme circumstances as they have had to put up with faulty Air Conditioning all tournament.
Follow the links below for results.
Details

Written by

Andrew S

Category: Results / Events 2014
Hits: 3899
2014 State Enties & 2014 Calender of Events
The 2014 Calender has now been set and can be downloaded from the attachment link below for your refrence
Entry to events this year will only be accepted by the online entry form, no verbal entries, or emails will be accepted
The registration form takes about 1 - 2 minutes to fill out, you will receive a confirmation email of the event you entered plus instructions on how to pay
Your appreciation in using the online form and paying before the event would be greatly appreciated
Thank you
8Ball Tasmania Committee